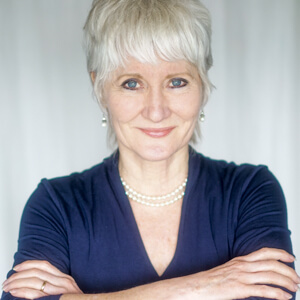 Rebecca Pierce Murray
Rebecca Pierce Murray is a speaker, trainer, and entertainer known for her humorous, zany, tech-savvy style. In her Master Your Virtual Image workshops series, she helps audiences learn how to enhance and refine their virtual image by applying five tried and true Hollywood film-making techniques. "Master Your Virtual Image" training has helped communicators and leaders around the globe learn skills to define and refine how they appear online.
Rebecca has produced podcasts, radio spots, live-streamed events, webinars, recorded audio-books, and directed and edited countless video productions from 30-second TV commercials to mini-documentaries. She feels strongly that everyone has the ability to be a star and has been told her ability to help people shine online is her superpower.
Rebecca is a self-taught award-winning videographer, business photographer, and marketer who is equally happy behind a camera directing a client as she is in front of a camera sharing her knowledge with others.
As a consultant, Rebecca works with speakers, thought-leaders, and executives who want to master their virtual image to project an image that truly reflects how they see themselves and how they wish to be seen and heard by others.